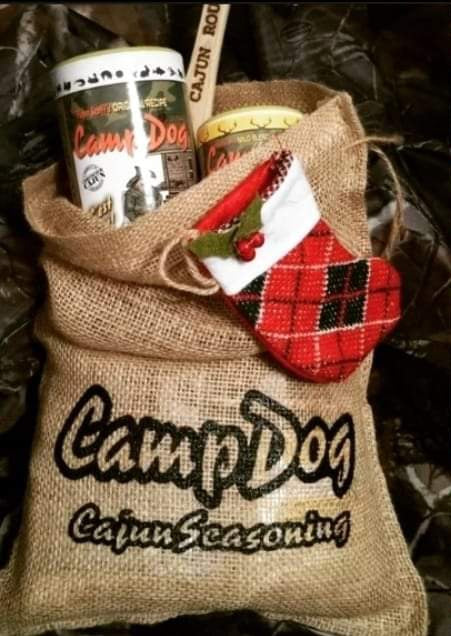 Camp Dog Cajun Seasoning
Cajun Seasoning Gift Sack
Assortment of Camp Dog Cajun Seasoning products in one Gift Sack!
Includes: one Gift Sack, one 16 oz. bag Hush Puppy Mix, one 16 oz. bag Fish Fry, one 16 oz. can Original Seasoning, one 8 oz. can Non-Typical (mild) Seasoning and one 12" Cypress Paddle 
Or pick up an empty sack and select the items you would like to fill it with! Approximate size of sack is 10 inches by 14 inches...
---
More from this collection